Eatery Restaurant | Four Points Downtown
The Eatery is an all day dining and family restaurant where you can enjoy traditional home cooked international dishes for breakfast, lunch, or dinner. Here you can find lots of international dishes to satisfy you.
Enjoy a Buffet breakfast with a live egg station and fresh juices and pastries to start off your day with a tasty hit.
Cuisine: International
Atmosphere: Casual / Family Friendly
Setting: Buffet
Dress Code: Casual
Group Bookings available
For restaurant reservations or inquiries, call +971 56 524 0636 or email us at dtn.restaurants@fourpoints.com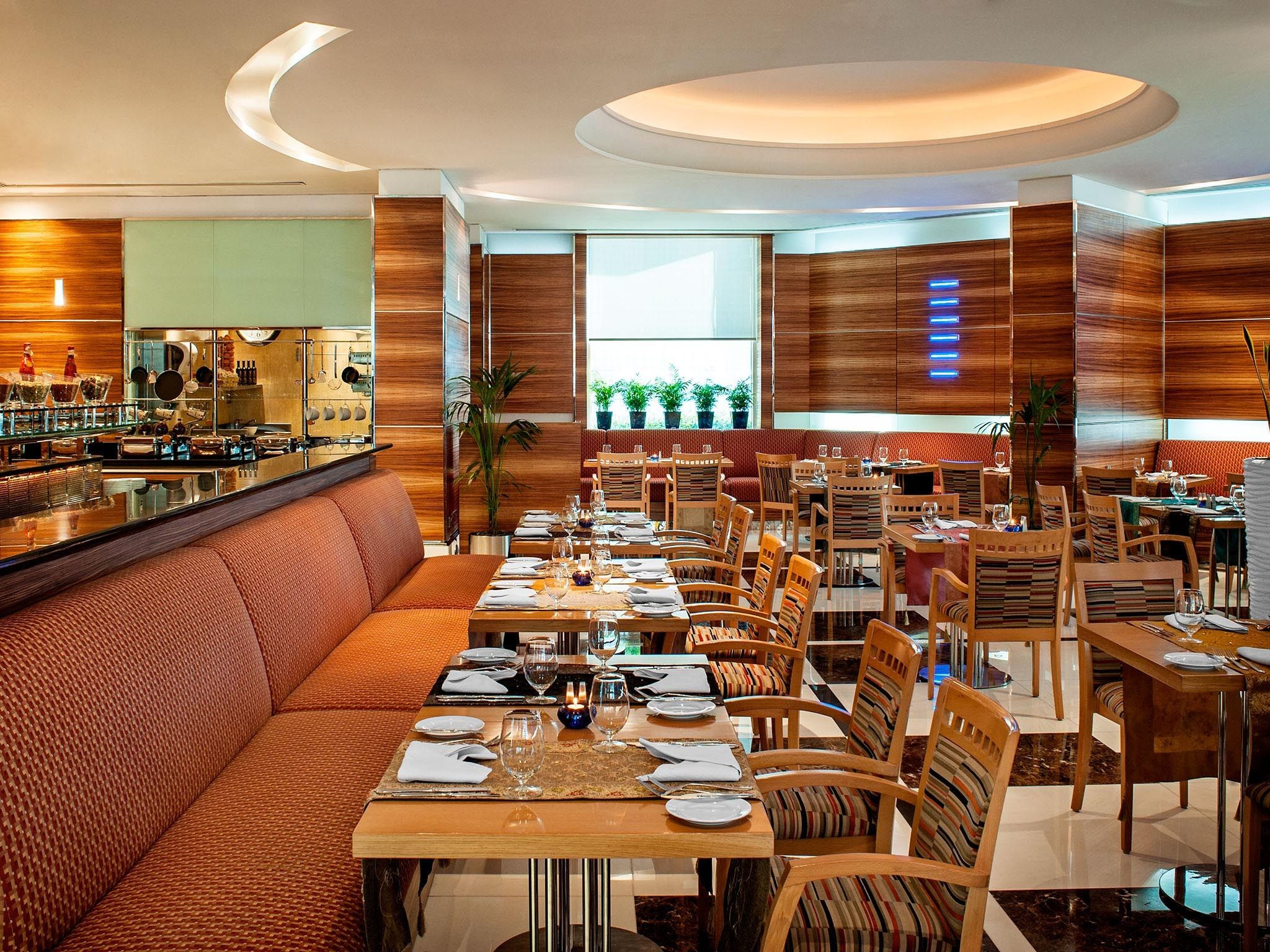 Explore the flavors of the world!
THEMED NIGHTS
Full of delicious eats from around the world, The Eatery offers a different destination each night!
Set anchor at Fisherman's Night on Sunday for a sumptuous seafood experience. On Mondays, you will be spoilt for choice with classic Italian favorites. Head to the East on Tuesday with Asian favorites such as Thai Green Curry, sit down to a Mediterranean feast on Wednesday followed by South Asian curries & marinated meats on Thursday. Indulge in a bold combination of sweet & sour Pinoy flavors at our colorful Kabayan Festival on Friday before ending the weekend with flame-grilled favorites such as steak and ribs on Saturday.
AED 99 per person
6:30 to 11:30 PM